Home Buying Closing Costs, What You Need To Know
Published: May 11, 2022 | | By Joe Jennings, Broker, ABR, PPM, CAM
Source: Keeping Current Matters
Home Buying Closing Costs, What You Need To Know
Like any major purchase, it's important to plan and budget for the expenses you'll encounter when you purchase a home. While most people understand the need to save for a down payment, a recent survey by Rocket Homes found 41% of homebuyers were surprised by their closing costs. Even with our savvy investors we at Sunny & Associates have had many of talks related to the understanding on the costs associated with the actual closing of the sale. One possible reason some people are surprised by closing costs may be because they don't know what they are or what they cover. Sunny & Associates thought it would be good idea to explain what is associated with closing the sale of residential property. The information below will help you get started so you're not caught off guard when it's time to close on your home.
Closing Costs, what are they?
Closing costs are a collection of fees and payments made to a variety of individuals and organizations who are involved with your transaction. According to Freddie Mac, while they can vary by location and situation, closing costs are calculated which typically include:

Government recording costs
Appraisal fees
Credit report fees
Lender origination fees
Title services
Tax service fees
Survey fees
Attorney fees
Underwriting Fees
HOA & COA fees
Budgeting for Closing Costs?
Understanding what closing costs include is important, but more importantly knowing what you'll need to budget to cover them is critical. According to the Freddie Mac article mentioned above, the costs to close are typically between 2% and 5% of the total purchase price of your home. With that in mind, here's how you can get an idea of what you'll need to cover your closing costs.
For example, your purchase price for the median price of $350,300. Based on the 2-5% Freddie Mac estimate, your closing fees could be between roughly $7,000 and $17,500; that's a big margin. Mortgage, type of property and community (COA, HOA or PUD) are the cause for the big margin.

Be Prepared at Closing Time?
The best way to understand what you'll need at the closing table is to work with a team of trusted real estate professionals like Sunny & Associates. Sunny's team can help connect you with a lender, title company and many other resources; together Sunny & Associates' can provide you with answers to the questions you might have.
In conclusion
In today's crazy real estate market, it's more important than ever to make sure your budget includes any fees and payments due at closing. We at Sunny & Associates want to be sure you have the knowledge you need to be confident going into the homebuying process. Give us a call, text, or email, we love to help you obtain "Building Wealth through Real Estate".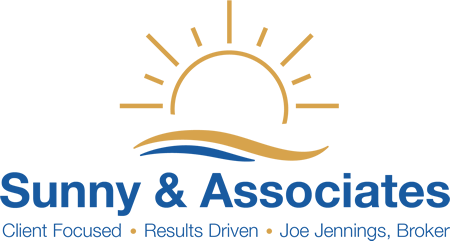 Top Rated Real Estate Broker
Real Estate Markets: Plantation, Davie, Cooper City, Pembroke Pines, Weston, Sunrise, Fort Lauderdale, Boca Raton, Port St. Lucie, Vero Beach and Tallahassee Florida.