New Home Construction Types, Choices And What To Look For In 2022
Published: Jan. 27 2022 | | By Joe Jennings, Broker, ABR, PPM, CAM
New Home Construction Types, Choices And What To Look For In 2022
Purchasing a newly constructed home has a lot of benefits, the most obvious is that you're the first people to live there, so no worn-in feeling and residues from the previous people and creatures. New homes have a modern and contemporary design with a functional floor plan, energy-efficient appliances, a builder's warranty, and very low repairs for the first years of ownership. These days most builders will have an array of smart-home features like alarm systems, learning thermostats, smart locks and video doorbells.
When looking to purchase a newly constructed home you should be familiar with these 4 types of homes, "production homes", "semi-custom homes" "custom homes", and "spec homes". All four are equally as good, its just a matter on which one fits your needs. As the Broker for Sunny & Associates Realty we are very familiar with all varieties of new construction and will briefly share our knowledge so you can understand what will be best for you.

Production Homes
Production Homes are generally built inside new home developments. These developments are usually part of Home Owner Associations. There will be one or multiple builders in the community with a selection of floor plans and building materials with a systematized approach that makes this type of home more affordable and less stressful for buyers. You have selection of models, trims and colors but your choices are limited to what the builder or builders have to offer. This construction is typical of what the larger national home builders do.
Typically, you'll be able to pick the following:
Lot
Floor plan
Exterior design
Bonus room (e.g., extra bedroom, home office, media room, etc.)
Cabinets, counter tops, carpeting, flooring, and other fixtures and finishes
Semi-Custom Homes
As a buyer, you'll make more decisions than you would if you purchased a production home, but fewer than if you buy a custom home. Semi-custom homes start with a template and let you make choices about the finished design to personalize your residence. Your home may share a floor plan with your neighbors at first, but you can make changes to the overall design so your home might not look anything like your neighbors' homes. While it is not as personal as a custom home it is much easier to build because of the builder's template. Semi-custom homes fall between production and custom homes If you choose a production home builder to build your semi-custom home, you'll have a larger-than-usual assortment of options and higher-than-typical degree of choice and flexibility.
Custom Homes
For many people custom homes are a dream come true. With a custom home, you can hire an architect or use a design-build firm to create a floor plan. You'll be closely involved in the design process and you'll get to choose everything from your home's foundation to its roof. When you build a custom home, you must first purchase the lot/land. If the lot is not ready to built on you will need site preparation services such as excavating and land clearing. You must be knowledgeable about home setbacks (home positioning on the lot/land), conservation lines and disturbing native habitat.
During my long career in Real Estate, I have had several issues with turtles, owls and native trees that needed attention before work could begin. My wife and I are currently building our custom dream home. We thought we planned for everything until it came time for site preparation. For more information on that project reach out to me for the details on our custom build on Lake Talquin.
Make sure you have the proper guidance if it is your first custom build. We can help.
Spec Homes
A spec home – short for speculative home, is a newly constructed home that the builder builds on the "speculation" that it will sell easily for a profit. The builder builds the home before they actually have a buyer. The Builder designs these move-in-ready homes to be as appealing to home buyers as possible. A spec home builder constructs the house based on the speculation of what home buyers are looking for in a new home. You generally pay less then custom or semicustom and most of the time the homes are not in Home Owner Associations. The goal is to give home buyers a good deal for a well-built home.
The Bottom Line
Now that you have a general understanding of the types of new residential construction it's time to decide which type is best for you. Whether you are ready to buy your first starter home or are wanting to build that dream home let us at Sunny & Associates help clear the way for you to decide. Please consider our Concierge's program to help you with your build. Reach out to us for a more in-depth consultation on new builds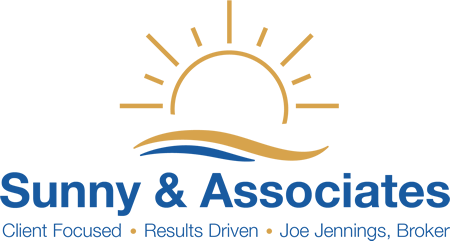 Top Rated Real Estate Broker
Real Estate Markets: Plantation, Davie, Cooper City, Pembroke Pines, Weston, Sunrise, Fort Lauderdale, Boca Raton, Port St. Lucie, Vero Beach and Tallahassee Florida.