Tallahassee, The Capital City Of Florida, An Attractive Location For Real Estate Investors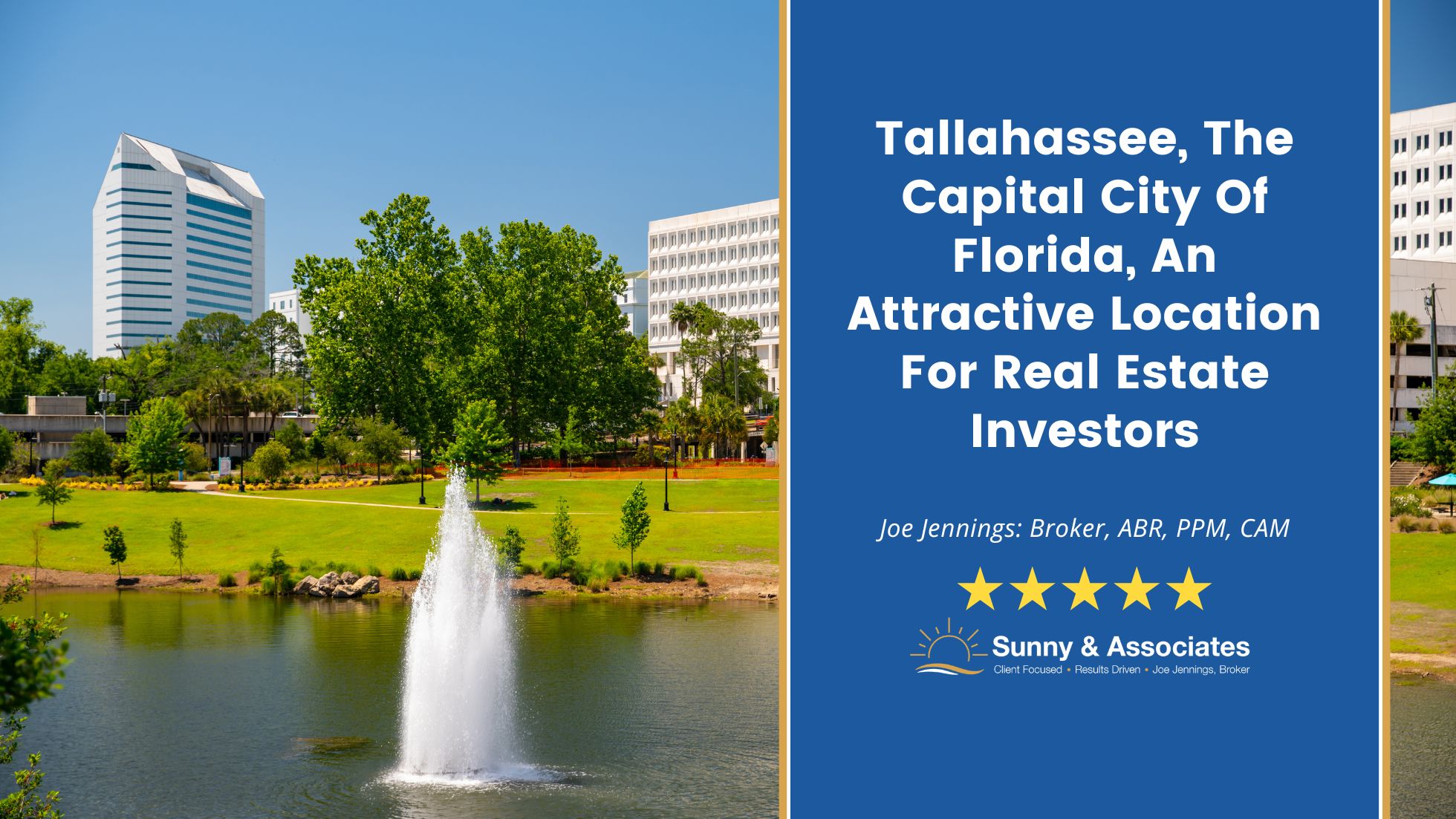 Published: July 12, 2023 | Source: by Joe Jennings, Broker for Sunny & Associates Realty
Tallahassee, the capital city of Florida, an attractive location for real estate investors.
Tallahassee, the capital city of Florida, offers a compelling opportunity for real estate investment. With a combination of steady demand, a strong rental market, affordable housing options, economic stability, potential for growth, development opportunities, and rural leisure such as campgrounds and RV sites this vibrant area with its Southern Charm has much to offer prospective investors. In this blog post, we will delve into the key reasons that make Tallahassee an attractive location for real estate investment.
Steady Demand
Tallahassee is home to several universities and colleges, including Florida State University with 50,000 students https://bit.ly/fsufacts and Florida A&M University with 7,500 students https://bit.ly/famufacts . This creates a consistent demand for rental properties from students and faculty, providing investors with a reliable tenant base.
Strong Rental Market
With a large student population and a significant number of government employees, Tallahassee has a robust rental market. Investors can benefit from a steady stream of rental income and potential for property appreciation.
Affordable Housing
Compared to other major cities in Florida, such as Miami or Orlando, and Jacksonville, Tallahassee offers more affordable housing options. This affordability makes it an attractive destination for first-time homebuyers and investors looking for reasonably priced properties.
Economic Stability
As the capital city, Tallahassee enjoys economic stability due to the presence of state government offices, agencies, and institutions. These entities provide a consistent source of employment and help maintain a relatively stable real estate market.
Potential for Growth
Tallahassee is experiencing steady population growth, driven by the expansion of its universities and government-related employment opportunities. This growth contributes to increased demand for housing, making it an opportune time for real estate investment.
Development Opportunities
The city is witnessing ongoing development and revitalization projects, particularly in downtown areas. This presents opportunities for investors to participate in the transformation of neighborhoods and potentially benefit from property value appreciation. Amazon has just finished a large distribution site that will employ over 2000 people. When Amazon sets footprint others usually follow. The neighboring County of Wakulla, with plenty of vacant land is rapidly growing. Wakulla just opened its first Publix Grocery Store to accommodate the many new communities being built.
Nontraditional Opportunities
Tallahassee is surrounded by lakes, State and National Parks, and the Apalachicola Forests. In addition to the attractive factors that make Tallahassee an appealing location for real estate investment, there are also opportunities for investing in campground sites, RV parks and Glamping lots. Investing in campground sites, RV parks and other leisure Real Estate can provide an alternative avenue for real estate investors to tap into Tallahassee's thriving tourism industry.
Conclusion
In conclusion, it's important to conduct thorough research, and always consult a Real Estate Brokerage that understands Real Estate investing like Joe Jennings at Sunny & Associates Realty. Joe Jennings and his team will help you considering factors such as market conditions, property location, rental demand, and financial feasibility before making any real estate investment decision. Sunny and Associates Realty is considered one of the premier
Concierge Real Estate Brokerages in Florida
.
Search Tags: Capital City Of Florida, Tallahassee, Real Estate Investors, Capital of Florida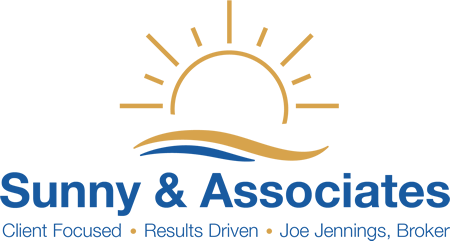 Top Rated Real Estate Broker
Real Estate Markets: Plantation, Davie, Cooper City, Pembroke Pines, Weston, Sunrise, Fort Lauderdale, Boca Raton, Port St. Lucie, Vero Beach and Tallahassee Florida.