A New Approach
…to Real Estate Buying, Selling, and Investing.
With the creation of the internet with websites like Zillow, Realtor.com and other consumer tools most Real Estate Brokerages have felt less in tune to supply a personal touch in the Real Estate industry. They are more focused on commissions, attracting new properties to list or how can I beat the new "no cost", cut rate company. They are lacking the need to have well-trained and well-connected professionals passionate about fulfilling their client's needs. Most of us are familiar with the term "concierge" in relation to metropolitan hotels, cruise ships, and luxury autos. Now the term can be used with Real Estate with the NEW Real Estate Concierge.
One of the main reasons buying a home is a very stressful process is because there are so many stakeholders involved. Most people will deal with a lawyer, a mortgage lender, a realtor and potentially a home inspector during a home buying process. A quality realtor should act as a buffer between the homebuyer and all the other stakeholders. A quality realtor should protect the time of the homebuyer and should involve the buyer in the process only when necessary.
What types of concierge services?
Problem Solving & Project Management
Sunny Realtors, Client focused, Results driven. | Joe Jennings: Broker, ABR, PPM, CAM
Monitor & Arrange Inspections
The time when your Real Estate Brokerage office did more than just list or show a home.
With electrician, a plumber, handyman, painter, gardeners to get the home in tip top shape for your move in or for buyer showings
Realtor Concierge
The Real Estate Concierge idea has been perfected by Joe Jennings, Broker / Sunny & Associates Real Estate of Florida. "My idea was to go back in time. The time when your Real Estate Brokerage office did more than just list or show a home."
When you think of a concierge, you imagine being taken care of, pampered, or someone you can go to for help when you are unfamiliar with the process or overwhelmed with life in general. A personal Real Estate (Realtor) Concierge will help you with everything related to Real Estate and beyond. From finding reputable moving companies to updating your address, setting up your internet, cable, TV, utilities to finding handy-people and contractors for needed projects before and after the Real Estate transaction. A Real Estate Concierge goes the extra mile to assist clients with what they need when they need it. This is the fundamental concept of the Real Estate Concierge by Sunny & Associates Real Estate of Florida. By providing this service we make life easier for our clients. The Real Estate Concierge looks to build a relationship with clients that lasts long after the real estate transaction is completed.
Below are a few concepts of the Real Estate (Realtor) Concierge's program at Sunny & Associates Real Estate of Florida.
Being Available. A Real Estate (Realtor) Concierge is always available. That means taking your phone calls or text, even at inopportune times, and returning emails promptly. That also means remaining in constant communication with you so you feel our presence and know your Real Estate needs are important to us. Even far after the transaction.
Be Present. This means to staying aware of your needs, your concerns/fears, apprehensions, and goals. We try to be one step ahead of you along the path of the house-purchasing, sale or the long journey of investment Real Estate.
Stay Focused on Service (not the commission). A Real Estate (Realtor) Concierge's task is to focus on the service and caring aspect of the transaction. We are well organized.
Key Relationships. Sunny & Associates Real Estate of Florida makes sure that we foster great relationships with other local realtors who will want to work with you and strive for the same goal, complete the transaction smoothly.
Be Patient. Sunny & Associates Real Estate of Florida never puts you on a purchase time clock. We are with you for life.
Operate our business with an all-hands-on-deck Mentality. This means to put your maximum effort into your business as the industry continues to shift and change into something new to all of us. With the help of our partners, we are always one step ahead.
Know our client's value. We do our best to make you feel like you are an exclusive VIP client (YOU ARE). Our world should evolve around your Real Estate needs for a life time. Measure how our past clients are treated. Ask to speak to our past clients.

As the market place continues to move into a whole new world now more than ever before, it is important to have someone to help with your Real Estate needs. Just as in other aspects of life we have people who we rely on, Family Doctor, Lawyer, Mechanic and Financial Advisor. You should have someone to help you through and advise you in all aspects of Real Estate.
The bottom line is we all deserve a The Concierge's Treatment, let us help be your Real Estate Concierge. Why settle for anything less.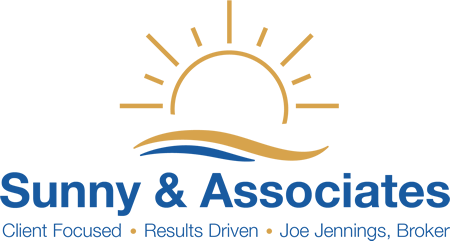 Top Rated Real Estate Broker
Real Estate Markets: Plantation, Davie, Cooper City, Pembroke Pines, Weston, Sunrise, Fort Lauderdale, Boca Raton, Port St. Lucie, Vero Beach and Tallahassee Florida.