A Guide for Learning How to Buy a Home in South Florida with Sunny & Associates Realty
Published: June 2, 2023 | Source: by Joe Jennings, Broker for Sunny & Associates Realty
A Guide for Learning How to Buy a Home in South Florida with Sunny & Associates Realty
Buying a home is a significant milestone in life, and navigating the real estate market can be an overwhelming task, especially in a vibrant region like South Florida. With its beautiful beaches, warm climate, and diverse communities, South Florida is an appealing destination for those seeking a place to call home. To simplify the process and ensure a smooth experience, working with a reputable "Concierge Real Estate Agency like Sunny & Associates Realty, located in Fort Lauderdale, can make all the difference. In this article, we will explore the essential steps and benefits of learning to buy a home in South Florida with Sunny & Associates Realty.
1. Finding the Perfect Home
One of the primary challenges of buying a home is finding the right property that suits your needs and preferences. Sunny & Associates Realty boasts an extensive network and local market expertise, providing you with access to a wide range of listings in South Florida. Their associates understand the local market trends and can guide you through the selection process, ensuring you find the perfect home that matches your lifestyle and budget.
2. Expert Guidance and Support
Navigating the intricacies of the real estate market requires expert guidance and support, particularly when dealing with complex transactions. Sunny & Associates Realty has a team of knowledgeable professionals who will be with you every step of the way. From conducting market research and property inspections to negotiating offers and finalizing the paperwork, their associates will provide you with the necessary support and expertise to make informed decisions.
3. Local Market Knowledge
South Florida's real estate market is unique, with varying neighborhoods, property types, and investment opportunities. Sunny & Associates Realty has a deep understanding of the local market dynamics, enabling them to provide you with valuable insights. Whether you're looking for a beachfront condo in Fort Lauderdale, a suburban home in Plantation, or a luxury estate in Palm Beach, their associates can guide you towards the most suitable options based on your requirements.
4. Streamlined Buying Process
Buying a home involves a series of steps, from property search to closing the deal. Sunny & Associates Realty streamlines this process, ensuring efficiency and transparency at every stage. They will assist you in securing financing, coordinating home inspections, conducting due diligence, and negotiating the terms of the purchase agreement. With their support, you can have peace of mind knowing that the buying process is being handled professionally.
5. Access to Additional Services
Apart from their core real estate services, Sunny & Associates Realty offers access to a range of additional services that can enhance your home-buying experience. They can connect you with trusted mortgage lenders, insurance providers, and home inspectors, ensuring that you have a comprehensive network of professionals to rely on throughout the process. This convenience saves you time and effort in coordinating various aspects of the transaction independently. Sunny and Associates Realty is considered one of the premier Concierge Real Estate Brokerages in Florida.
Finally
Buying a home in South Florida can be an exciting yet challenging endeavor. By partnering with Sunny & Associates Realty located in Fort Lauderdale, you can tap into their local market knowledge, experience, and exceptional service to simplify the buying process. Their team of dedicated professionals will guide you through every step, ensuring you find your dream home in this beautiful region. With their expertise, you can embark on your South Florida real estate journey with confidence and turn your homeownership dreams into a reality. For more information on home buying in South Florida reach out to Sunny by text, phone or email.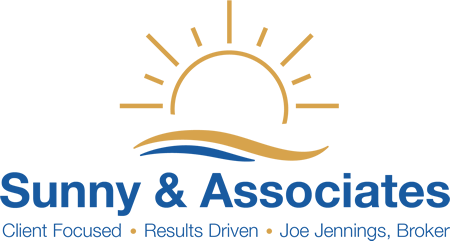 Top Rated Real Estate Broker
Real Estate Markets: Plantation, Davie, Cooper City, Pembroke Pines, Weston, Sunrise, Fort Lauderdale, Boca Raton, Port St. Lucie, Vero Beach and Tallahassee Florida.