Home Inspections: The Do's And Don'ts And Why We Do Them.
Published:
Feb. 16 2022 | | By Joe Jennings, Broker, ABR, PPM, CAM
References: Keeping Current Matters, Jennifer Bradley Franklin Bankrate.com (TNS), the International Association of Certified Home Inspectors
Home Inspections: The Do's And Don'ts And Why We Do Them.
Congratulations! You've found the perfect home with everything you've ever wanted and more. You might be tempted to skip the home inspection to save a few hundred dollars and avoid the possibility of the sellers thinking your looking to back out or not an actual buyer. Everything looks great, your handyman friend says it's OK and the sellers are nice people and provided you with a comprehensive Seller's Disclosure, my advice as a Real Estate Broker would be…
DON'T SKIP THE INSPECTION!
For a few hundred dollars you need to know what you're about to purchase.
Even if you have waived the right to inspect,(NEVER DO) have been given a warranty, or are paying cash; you still want to know everything about your home. Think about it this way, when you're spending a large chunk of money on a home, it's wise to make sure you know exactly what you're getting. That's why a home inspection plays a lead role in the real estate transaction.
Most home inspections usually start from the top at the roof level and work their way down to the basement. Your inspection report is going to be quite thorough, covering a wide range of systems and components in the home. According to InterNACHI, The International Association of Certified Home Inspectors,
your inspection should include, but not limited to the following:
Exterior, including the siding or other covering material; eaves and soffits; doors and windows; driveways, stairs or steps and walkways; deck or porch; and drainage, grading and retaining walls
Roof, including the material it's made of, chimneys, gutters and skylights
Basement, foundation and structure
Attic and any crawlspaces, including insulation and ventilation
Ventilation in bathrooms, kitchen and laundry room
Electrical, HVAC and plumbing systems
Interior, including doors, windows, landings and stairs
Fireplaces
Garage doors
A home inspector should also inspect
…the appliances in the kitchen, washer & dryer, garage door opener, etc. All of these details serve to inform you, and can help you determine how you want to proceed with the sale. Depending on the results of the inspection, we at Sunny & Associates will…
help you decide which of the following paths you would like to take:
Ask the Seller to adjust the price according to the costs of the repairs
Ask the Seller to complete the repairs
Take the home "As Is"
Walk away from the purchase of the home
Avoiding a possible future nightmare
Nobody ever wants to walk away from their future dream home, but sometimes the results of a proper home inspection can reveal a possible future nightmare. Also keep in mind that an inspection is not just done to save you money and time, but is also a safety protocol. The inspector could test for things like carbon and mold so you are aware of any hazards before your inspection period is over and you have lost your right to refuse to purchase the home. At Sunny & Associates we create a sales contract, we always include a 5-to-7-day inspection period for us to decide if the purchase is the right choice for our buyer clients.
Consult With A Professional Home Inspector
Lastly, getting a home inspection will provide you with the opportunity to consult with a professional home inspector about the home. Take the time to ask the inspector important tips on how to maintain and keep your home in tip top shape for years to come.

Still not convinced a home inspection is the right choice?
Contact Sunny & Associates today to discuss the benefits of doing a home inspection with a professional inspector and Sunny & Associates by your side.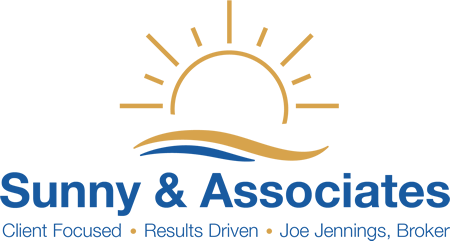 Top Rated Real Estate Broker
Real Estate Markets: Plantation, Davie, Cooper City, Pembroke Pines, Weston, Sunrise, Fort Lauderdale, Boca Raton, Port St. Lucie, Vero Beach and Tallahassee Florida.