New Cash Offer Program for Sellers
Published: Oct. 29, 2023 | Source: by Joe Jennings, Broker for Sunny & Associates Realty
New Cash Offer Program for Sellers, by Sunny & Associates, Joe Jennings, Real Estate Broker, Florida License BK3159331
Are you looking to sell your home quickly and hassle-free? Sunny & Associates Realty has an exciting new option for you – our Cash Offer Program. But, before we dive into the details, let's make one thing clear: cash offers are just one of the many innovative ways we can help you sell your home. At Sunny & Associates Realty of Florida, we're committed to providing tailored solutions to meet your unique needs.
The Power of Cash Offers
Our Cash Offer Program is designed to streamline the selling process, offering sellers a quicker and more convenient way to close a deal. It's perfect for those who need to sell their property fast or want to avoid the uncertainties that can come with traditional listings.
Why Choose a Cash Offer?
Speed and Convenience: With our cash offer program, you can sell your home without the hassle of open houses, negotiations, or prolonged waiting periods. We provide a fair cash offer for your property, saving you time and reducing stress.
Certainty: No need to worry about a buyer's financing falling through. Our cash offers are solid, providing you with peace of mind.
As-Is Sales: You won't need to invest in costly repairs or renovations. We buy homes in their current condition.
Each selling option, including our Cash Offer Program, comes with a Seller's Dashboard. A seller's dashboard is a powerful online tool that provides you with real-time updates on your property's status, offers, and the selling process. You'll have a clear, user-friendly interface to track your sale's progress and make informed decisions.
Cash Offer Program
Ready to explore a fast and convenient home sale with our Cash Offer Program?
The Sunny & Associates Difference
Sunny & Associates Realty of Florida offers more than just cash offers. We are a Concierge Real Estate office, providing White Glove Service that ensures your real estate experience is unparalleled.
Here's what sets us apart:
Personalized Marketing Plans: Just like our "Marketing Plan for Sellers," our tailored approach ensures your property gets the attention it deserves.
Professional Valuation Tools: Our "Instant Home Valuation Tool" assists in setting the right price for your property, helping you get the most out of your sale.
Expert Guidance: Joe Jennings, our Broker, is here to guide you through every step of the selling process. With his expertise and the support of Sunny & Associates Realty of Florida you're in good hands.
Marketing Plan for Sellers
Curious about how our personalized marketing plans can work for you? Explore our Marketing Plan for Sellers.
Your Home, Your Choice
At Sunny & Associates Realty of Florida we believe in giving you options. While our Cash Offer Program is a fantastic way to sell your home, we understand that every situation is unique. That's why we offer a range of services to cater to your specific needs.
Ready to Get Started?
Don't hesitate to contact Joe Jennings, Broker for Sunny & Associates Realty, to explore how we can help you sell your home on your terms. Reach out to us today to learn more about our Cash Offer Program and the many other services we provide. Your dream sale is just a call or click away.
"Your dream sale is just a call or click away. Contact Joe Jennings for a personalized consultation today."
In conclusion
Sunny & Associates Realty is all about choice and flexibility. Whether you're looking for a quick cash offer or a customized selling strategy, we have the expertise and services to meet your needs. Your journey to a successful home sale begins with us.

Search Tags: Cash Offer Program for Sellers, Home Selling Tools for Sellers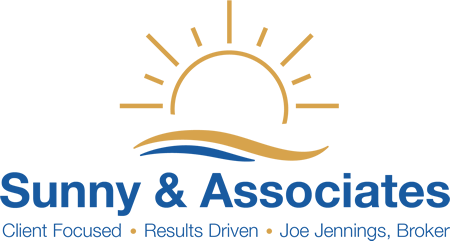 Top Rated Real Estate Broker
Real Estate Markets: Plantation, Davie, Cooper City, Pembroke Pines, Weston, Sunrise, Fort Lauderdale, Boca Raton, Port St. Lucie, Vero Beach and Tallahassee Florida.