Buying A Home In 2022, Is It Time?
Published: Dec. 31 2021 | | By Joe Jennings, Broker, ABR, PPM, CAM
Buying a home in 2022. Is it time?
While it's unlikely the Residential Real Estate market be as crazy as it was in 2021, you may still face some headwinds along the way. Understanding what you're up against can lead to a better shopping and buying outcome.
Here are some factors that Sunny and Associates thinks you should keep in mind
1. More choices for 2022?
The ongoing inventory shortage has been one of the biggest housing market stories of the past year Everyone knows that limited inventory in 2021 caused home prices to jump at record levels. According to recent reports, however, we might see more homes coming onto the market in 2022. Unlike last year with the uncertainly that Covid-19 caused, I feel more people are comfortable with "the new-normal". Additionally, recent surveys have indicated that a higher number of homeowners are planning to list their homes for sale in the near future. This is partly due to the ongoing vaccine rollout, among other factors. The short version is that homeowners appear to be more willing to list their homes for sale today, compared to a year ago. These trends are an indication that home buyers in 2022 might have more properties to choose from. I recently did blog encouraging sellers who have been on the fence to jump on this low inventory situation and sell in the beginning of the year and not wait for a possible listing rush in the Spring of 2022.
2. Less competition from other buyers?
Despite the pandemic, Sunny and Associates has had a tremendous increase in home-buying activity, and recently more first time and empty-nesters have turned to new construction. In fact, the coronavirus pandemic gave the real estate market a huge boost by encouraging relocation. Covid-19 has also curtailed the Federal Reserve from raising interest rates despite inflation. Sunny and Associates has also notice that home buyer fatigue appears to be setting in. Low inventory has somehow tarnished the home buyer experience. If that is something you are currently experiencing let us help you revitalize that dream of building "Wealth through Real Estate with our Concierge's Touch!
3. Stabilization of home prices?
Sunny and Associates has been noticing that a lot of home buyers have been overpaying for houses in recent months. This is due to the stiff competition mentioned earlier.
Tight supply conditions and strong demand have forced home buyers into an increasingly competitive situation. This situation often leads to offers above the asking price, and other acts of desperation. But the way things are going, we could see less of this in 2022. Those who want to buy a house in 2022 might discover that they're able to make a more reasonable offer, instead of overbidding in a price war. However, if house prices continue to climb the way they have in past months, buyers who postpone their purchases could end up paying more.
4. Mortgage rates for 2022.
Mortgage rates are another important consideration for those who are trying to decide between buying now or later in 2022. It's a valid concern. After all, a substantial increase in rates could reduce your buying power and increase your long-term costs. But industry analysts don't expect mortgage rates to rise substantially anytime soon. In fact, a pair of recent forecasts suggested that 30-year mortgage rates could hover below 4% well into 2022.
Freddie Mac's long-term mortgage rate forecast through 2022 expects the average rate for a 30-year fixed mortgage loan to remain below 4% for all of next year (as of their most recent projection).
The Mortgage Bankers Association issued a similar forecast that predicted only a gradual rise in rates. MBA's analysts predicted that 30-year mortgage rates would average below 4% through the first half of 2022. Beyond that, they projected that rates could rise to around 4.2% by the end of 2022. But neither group expects to see a major increase anytime soon. Even so, for us old timers who remember great rates to be at 6 % these rates are still low compared to our past historical mortgage rates.
Plan on Buying a home this year, Start the process now.
Buying a house may be a bit easier in 2022 than it was in 2021, but you'll still have some challenges to face. Fortunately, most of those are surmountable with a little preparation and a good plan. Your plan should include separating your must-haves from your nice-to-haves. Start working on your budget now and reach out to Sunny & Associates.
Sunny & Associates does not just open doors to homes, we can help with mortgage calculations, financing options and pre-approval documentation.
Getting a pre-approval letter isn't just good strategy, it can be game-changing. It allows you to get a full understanding of what you can afford, and it signals to sellers that you're serious. Like playing chess, be strategic during the home process. From there, it's all about patience and perseverance.
Give Sunny & Associates a call at 954-982-4842 or reach out to us through our contact page.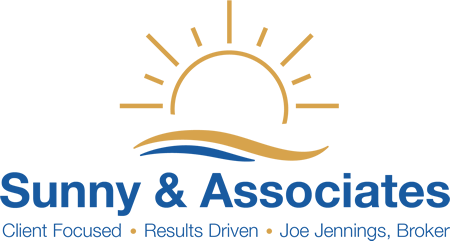 Top Rated Real Estate Broker
Real Estate Markets: Plantation, Davie, Cooper City, Pembroke Pines, Weston, Sunrise, Fort Lauderdale, Boca Raton, Port St. Lucie, Vero Beach and Tallahassee Florida.