Plantation Residential Real Estate is in TROUBLE, what we like to call GOOD TROUBLE
Published: Sept 28, 2020 | | By Joe Jennings
Plantation Residential Real Estate is in TROUBLE, what we like to call GOOD TROUBLE for all of us longtime City of Plantation residents.
The National Association of Realtors data reveals that the City of Plantation has several issues brewing with our Residential Real Estate market.
Low inventory of homes for sale
People want to buy, live and work in Plantation
Major double-digit increases in home prices
This is a perfect storm that our market is crazy.
In August of 2020, according to NAR, The City of Plantation had only 147 active single- family homes for sale. Currently in September we now have even less. In August of 2019 we had a total of 292 active single-family homes on the market. This is a decrease from 2019 of just under 50% percent.
Despite lower than usual inventory, closed sales of homes increased by 46.6% over last year. This could be a direct result of historically low interest rates.
Record low interest rates in Plantation
The extremely low interest rates are helping buyers pay more for a single-family home in Plantation
The average sales price jump of over 13.5% from August of 2019.
The average sales price of a single family home in Plantation rose to $547,253 in 2020 vs $482,024 in 2019 for the month of August.
The Median price of a City of Plantation home also shadowed with an increase of over 12%.
This increase in single-family home prices increased the total dollar sales amount a whopping 68.7%. The total sales volume for August 2020 was almost $58 million versus just under 34 million in August 2019
The National Association of Realtors is also reporting a decrease in the time a home stays on the market. NAR is reporting that in August of 2019 a home was listed for sale in Plantation for the average of 43 days before it was announced that it had a sale contract pending. In August of 2020 NAR reported a home was actively listed for sale only 22 days. That is an amazing decrease of 48% over last year.
Even with low inventory of homes for sale in Plantation, NAR reports that single-family homes with sale contracts pending have also increased by double digits. In August of 2019 there was a total of 61 new contracts on homes in the City of Plantation. This month NAR reports 86 new contracts. That is a very substantial increase of 41%. Total active pending contracts also increased. In August of 2019 NAR reported 117 homes waiting for closing.
The "BILLION $$$" QUESTION is: Should I Buy or Sell?
These questions should be answered on an individual or family need basis. If you need help in answering this question, we would love to help you decide.
Give us a call or text. Sunny & Associates. 954-982-4842. We will be happy to help you with your real estate decision for the Plantation real estate market.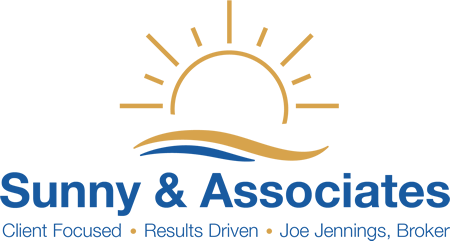 Top Rated Real Estate Broker
Real Estate Markets: Plantation, Davie, Cooper City, Pembroke Pines, Weston, Sunrise, Fort Lauderdale, Boca Raton, Port St. Lucie, Vero Beach and Tallahassee Florida.