Residential Real Estate Investing, 5 First Steps
Published: Mar. 21 2022 | | By Joe Jennings, Broker, ABR, PPM, CAM
References: Roofstock Marketing Team
The 5 steps below are designed to help you with the beginning of your Real Estate Investment journey.
Many times a week we get calls from people who want to Invest in Residential Real Estate. Most of the calls come from people who heard from others "that there is gold in those rental homes". When I ask questions on what they want, all say to make money.
But few know how to get started.
1. The Money!!!!! Get pre-approved or have a POF ready
There are 2 ways to buy an investment property, Cash or Leverage. Cash is easy, make sure you are able to show proof of funds so sellers know you're a real buyer. If you're serious about buying an investment property using leverage, it's helpful to get pre-approved for a mortgage. This will give you an idea of what you can and cannot afford. It also will give you an idea of what your ROI and Cash on Cash will be. Sunny & Associates recommends you contact your local bank first. If they can't help you Sunny & Associates has a list of local bank contacts and mortgage officers to figure out what your needs are. There are different types of loans that need to be explored. For example, a 15-year mortgage may have lower rates and allow you to pay off your investment properties faster. However, the payment will be higher so your Cash on Cash will be less, but your equity in the property will grow quicker than a 30-year loan. With a 30-year loan you may enjoy higher monthly cash flow because the payments will be less, but you will gain equity slower because you pay less on the principle of the loan. It all depends on your budget, residential real estate investing criteria. Knowing this upfront will help move things along quicker.
2. Set Goals, Risk vs Returns
Your goals can change as your life changes. Real Estate investment goals don't have to be set in stone and will likely evolve as you become more versed in the residential real estate investing space. But generally speaking, defining what's really important to you from the outset will make the decision process easier and will also help you avoid analysis paralysis when narrowing down the selection of investment property options.
Here is an example of some fundamental things to consider at the start of your investing journey:
Budget: Set a threshold that makes sense for you (and your wallet) and stick to it. If you're financing, you don't want to over-leverage yourself.
Risk/return tolerance: This is not absolute, but sometimes lower-yielding properties tend to be safer investments and higher-yielding homes come with a little more risk. Both potentially have a place in your rental portfolio—it's just a matter why you're investing in rental income properties and what you hope to achieve. Are you looking for higher monthly cash flow, more stability, or something in between?
Appreciation: This is the increase in the value of your investment property over time. If higher monthly cash flow isn't as critical and you care more about building up equity over time, you might focus on properties with higher appreciation potential. Knowing this will help you in narrowing down your options. For example, you might focus on relatively "newer" properties (for example – built after a certain year such as 1980), certain markets, neighborhood qualities, etc. and less on cap rate or monthly cash flow.
Cap rate: This is the estimated rate of return on an investment property. Cap rate is calculated by dividing net operating cash flow in the first year by the property purchase price. Sunny & Associates targets a variety of cap rates generally ranging from 4-11%. As we touched on earlier, different cap rates (in theory) can signify varying levels of risk. Higher cap rates may correlate to a higher amount of risk in the purchase, and vice versa. This is why it's helpful to consider your threshold for risk vs. return.
3. Be conservative when it comes to estimating your costs
From closing costs to unexpected vacancies to renovations and fixes, there's a good chance operating costs will be more than you initially expect. This doesn't mean you made a bad investment; it just means your expectations around potential operating expenses may have been underestimated from the outset. Some costs are easy to predict. These include basic operating expenses, closing costs and other assumptions outlined in your financial pro forma such as property taxes, management fees and insurance expenses are impossible to foresee and simply come with the territory of owning rental property. We suggest maintaining a minimum contingency fund of about 1-2% of the purchase price. Sunny & Associates provides all of this for you upfront, which will help you budget accordingly when you're getting ready to purchase an investment property.
4. Your Investment Property may not be a place you would live
Buying an investment property should not be an emotional buy like a home you are going to live in. Judging a property based on curb appeal alone is a common mistake new real estate investors frequently make. Most first time Real Estate investors will choice a property on what they like, not what is profitable. While it's natural to form an opinion based on personal bias, remember: You're not the one who's moving in. Instead, ask yourself: "Is the property I'm buying going to be desirable to some set of tenants? As an investor it's not about your personal preferences—it's about whether the property will drive the kind of returns you're looking for. Don't pass up a property based on aesthetics alone as some of the most profitable rental homes don't look that special at first glance. "See the Green"
5. Partner up
The company you keep will define who you are as investor and help you get the most out of your investment properties. By leveraging the tools and data of today with the knowledge and services of a no-traditional real estate company like Sunny & Associates, the possibilities increase tenfold. From property managers and real estate agents, to handyman and contractors, Sunny has in all!
Conclusion
Real estate investing is an entrepreneurial venture. We entrepreneurs shoot for the stars, but we also take risks that could turn out badly.
This can be a difficult pill to swallow on your first deal.

The successful real estate entrepreneurs aren't perfect.
They have scars to prove all of their past mistakes. But they learn to avoid the fatal mistakes that would knock them out of the game. And they learn to always keep moving forward. Forward movement. That's what entrepreneurship is all about. Give us a call at Sunny & Associates so you can learn from out scars.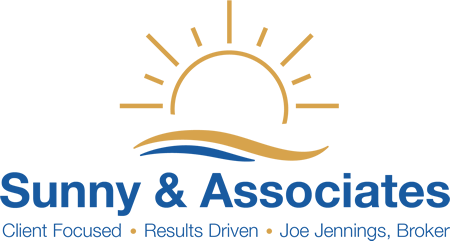 Top Rated Real Estate Broker
Real Estate Markets: Plantation, Davie, Cooper City, Pembroke Pines, Weston, Sunrise, Fort Lauderdale, Boca Raton, Port St. Lucie, Vero Beach and Tallahassee Florida.