Tallahassee Florida Crafting Your Ideal Retirement Joe Jennings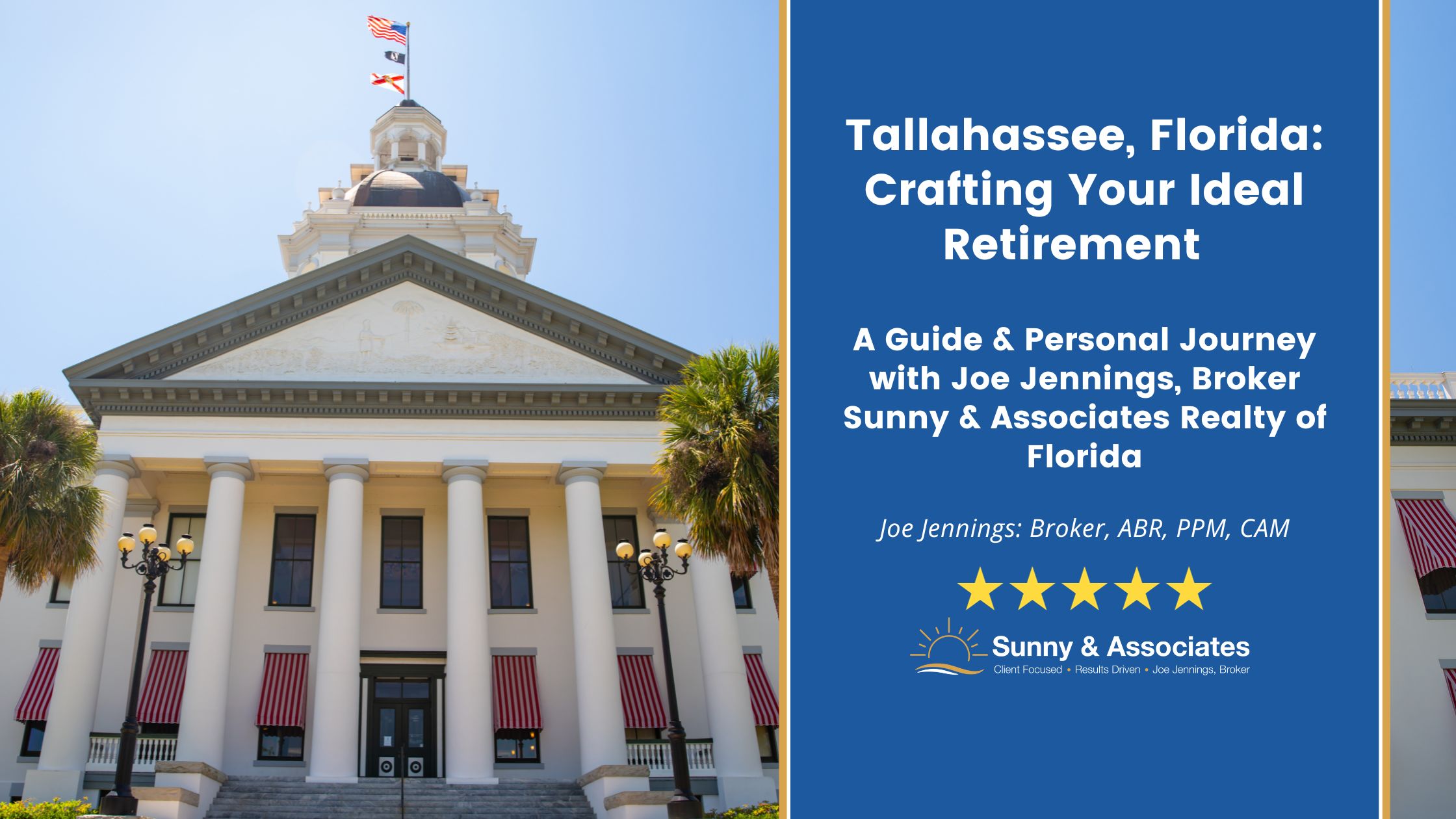 Published: Nov. 15, 2023 | Source: by Joe Jennings, Broker for Sunny & Associates Realty
Tallahassee Florida Crafting Your Ideal Retirement Joe Jennings
Greetings, neighbors, soon-to-be active retirees and people who want to know more about the small town "Southern Charm" of Tallahassee, Florida. I'm Joe Jennings, Broker for Sunny & Associates Real Estate of Florida, I'm thrilled to share with you the incredible journey my wife and I are embarking on as we make Tallahassee our new home for the next exciting chapter of our lives. In this personalized guide, we'll explore the top reasons Tallahassee shines for retirees and the stress-free path to building your dream home in the Capital city of Florida. As someone deeply immersed in the real estate, I will share why this area of Florida stole my heart, alongside my wife, Dr. Elizabeth Wynter, also known as the "Foster Youth Voice Whisperer". You can learn more about her impactful work here.
In a recent article by Southern Living Editors, "Top Reasons To Retire In Tallahassee, Florida," (View Article) They touched upon the vibrant community life that retirees play a vital role in. Now, let me take you on a more personal journey, showcasing why Tallahassee stole our hearts.
A New Beginning in the Highway 20 Corridor of Lake Talquin
As we bid farewell to the hustle and bustle of South Florida, we found ourselves drawn to the serene beauty of Tallahassee. Our new home is nestled along the picturesque Highway 20 corridor of Lake Talquin, where Elizabeth and I have custom-built our dream home. Lake Talquin stands as a serene gem in the North West of Tallahassee, Florida. This scenic stretch of rural highway, flanked by lush landscapes, introduces you to the tranquil beauty of Lake Talquin. The highway, winding its way through this captivating corridor, with the Talquin Forrest on one side and the Apalachicola National Forrest on the other provides a gateway to a dreamlike setting where retirees and nature enthusiasts alike find solace. And yes, you can build your dream home.
Less Stress, More Dream: Insights on building a Dream Home from Joe Jennings
Having personally navigated the custom home-building process in Tallahassee, I've discovered that creating your dream home need not be a stress-filled journey. From choosing the perfect location to simplifying the construction procedures, Tallahassee provides a diverse range of options. In addition to on-site constructed homes, the area has embraced modern alternatives such as modular homes, mobile homes, and even trendy tiny houses, offering a plethora of choices to suit every dream home vision. From selecting the perfect location, whether it's the serene Lake Talquin area, historic downtown, or the comfortable Killearn Estates, to navigating the intricacies of the building process, I'm here to make your dream home a reality. Here is a link to an article I wrote on types of on site construction 
Academics and Sports
Tallahassee isn't merely a retirement haven; it's a city that embraces a dynamic lifestyle. Home to Florida State University, GO SEMINOLES and Florida A&M University GO RATTLERS, Tallahassee boasts a rich academic environment, ensuring that learning is a lifelong journey. The city's sports scene is equally thrilling, with passionate support for the Seminoles and Rattlers creating an electric atmosphere on game days. Whether you're a sports enthusiast or an academic at heart, Tallahassee has some of the best collegiate sports in America. For an in-depth exploration of scientific advancements, don't miss the National MagLab, a pioneering research facility in Tallahassee. Discover more about their groundbreaking work at National MagLab.
The Capitol City of Florida – A Hub of Culture and Politics
Tallahassee stands as more than a retiree's sanctuary; it proudly serves as the Capital of Florida. Delve into the vibrant cultural scene and political dynamism that the Capitol city provides. Explore museums, galleries, and the iconic Capitol building, gaining insight into the rich history of Florida.
Connect with Joe Jennings: Let's Build Dreams Together
As Elizabeth and I embark on this new chapter in Tallahassee, I invite you, residents of our "Southern Charmed" city, to share why you love Tallahassee. Reach out to me, Joe Jennings, at Sunny & Associates Real Estate of Florida. (Contact Me)  Your insights will not only help us better understand this remarkable city but will also strengthen the sense of community that makes Tallahassee truly special.

In conclusion
Tallahassee isn't just a location; it's a comprehensive experience. It's truly our HAPPY PLACE. Reach out, share your love for Tallahassee, and let's build dreams together.
Joe Jennings, Broker, Sunny & Associates Realty of Florida [email protected]
Search Tags: Tallahassee, Florida, Crafting Your Ideal Retirement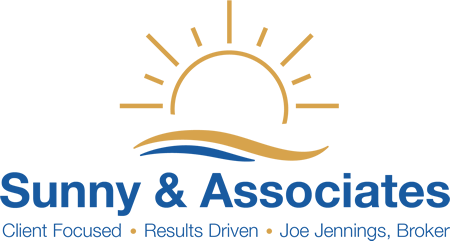 Top Rated Real Estate Broker
Real Estate Markets: Plantation, Davie, Cooper City, Pembroke Pines, Weston, Sunrise, Fort Lauderdale, Boca Raton, Port St. Lucie, Vero Beach and Tallahassee Florida.