The Importance of Hiring a Quality Property Manager like Sunny & Associates for Your Rental Property in Florida
Published: July 31, 2023 | Source: by Joe Jennings, Broker for Sunny & Associates Realty
Hiring a Quality Property Manager like Sunny & Associates for Your Rental Property in Florida
Investing in rental properties can be a lucrative endeavor, but it also comes with its fair share of responsibilities. One crucial decision that property owners in Florida must make is whether to manage their rental properties themselves or hire a professional property management company.
In this blog post, we will explore the importance of hiring a quality property manager like Sunny & Associates for your rental property in Florida, backed by examples that highlight the benefits they bring to the table.
1.Expert Knowledge of Local Market Dynamics:
Sunny & Associates has a deep understanding of the South Florida rental market. They possess valuable insights into rental rates, market trends, and neighborhood dynamics. This knowledge allows them to set competitive rental prices for your property, maximizing your returns while attracting quality tenants. By leveraging their expertise, you can avoid the common pitfalls that come with pricing your property inaccurately.
Example: Let's say you have a rental property in a popular Florida neighborhood. Sunny & Associates can analyze the market and determine the optimal rental price based on factors such as location, amenities, and current market demand. This ensures you don't overprice your property and risk extended vacancy periods or underprice it and miss out on potential rental income.
2. Effective Marketing and Tenant Screening:
A quality property management company like Sunny & Associates employs comprehensive marketing strategies to attract a pool of qualified tenants. They have access to various listing platforms, local connections, and a network of real estate professionals. Their marketing efforts are designed to reach a wide audience, increasing the chances of finding reliable and long-term tenants.
Example: Sunny & Associates can create appealing property listings with high-quality photos and compelling descriptions that highlight the unique features of your Florida rental property. They will conduct thorough tenant screenings, verifying credit history, employment, and references to ensure you select tenants who are financially stable and responsible, minimizing the risk of problematic tenants.
3. Timely Rent Collection and Financial Management:
Managing rent collection can be a time-consuming and delicate task. A property manager like Sunny & Associates handles this responsibility efficiently and professionally. They have streamlined systems in place to ensure that tenants pay their rent on time, reducing the likelihood of late or missed payments. Additionally, they handle all financial aspects of your rental property, including accounting, bookkeeping, and generating comprehensive monthly statements.
Example: Suppose a tenant fails to pay rent on time for your Florida rental property. Sunny & Associates will follow the appropriate legal procedures, such as sending notices and initiating eviction processes if necessary. Their prompt action ensures that your cash flow remains stable, and any potential issues are addressed swiftly and legally.
4. Timely Property Maintenance and Repairs:
Maintaining a rental property in optimal condition is vital for tenant satisfaction and property value. A reputable property management company like Sunny & Associates has a network of trusted contractors, maintenance personnel, and vendors who can promptly address repair and maintenance issues. They conduct regular inspections to identify potential problems and take proactive measures to keep your property well-maintained.
Example: Imagine there is a leak in the plumbing system of your South Florida rental property. Sunny & Associates, through their network of reliable contractors, can quickly arrange for a qualified plumber to assess and repair the issue, minimizing any inconvenience to your tenants and protecting the long-term integrity of your property.
In conclusion, hiring a quality property manager like Sunny & Associates for your rental property in Florida is a decision that can yield significant benefits.
From their expert market knowledge and effective marketing strategies to their diligent tenant screening, timely rent collection, and property maintenance, they provide invaluable support that can save you time, effort, and money. By entrusting your property to a professional property management company, you can enjoy the rewards of your investment while ensuring.
For information on Sunny & Associates click on the link below.
Search Tags: property management, property management near me, property management companies near me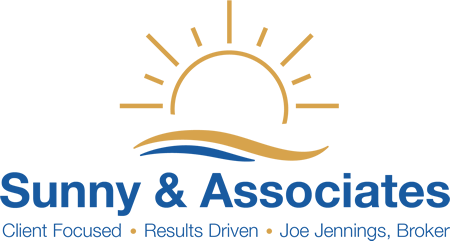 Top Rated Real Estate Broker
Real Estate Markets: Plantation, Davie, Cooper City, Pembroke Pines, Weston, Sunrise, Fort Lauderdale, Boca Raton, Port St. Lucie, Vero Beach and Tallahassee Florida.