Selling a home in Today's Market, ...what you need to know.
Published: Sept 21, 2022 | Source by: Keeping Matters Current | Joe Jennings, Broker, ABR, PPM, CAM
Selling a home in Today's Market, what you need to know.
If the recent talking heads/media have you worried about the housing market cooling and buyer demand moderating have you think you've missed your chance to sell, here's what you should focus on. Buyer demand hasn't disappeared, it's just eased from the peak intensity we saw over the past two years.
Compare Buyer Demand, Then and Now
During the pandemic, mortgage rates hit record lows, and that spurred a significant rise in buyer demand. This year, as rates increased due to factors like rising inflation, and a softened economy, buyer's frenzy is diminishing. The latest data from ShowingTime, an app that tracks Realtor showings, confirms this trend (see graph below):
The orange bars in the graph above represent the last few months of data and the clear cool down in the volume of home showings the market has seen since mortgage rates started to rise. But context is important. To get the full picture of where today's demand stands, let's look at the July data for the past six years (see graph below):
This second visual makes it clear that, while moderating compared to the frenzy in 2020 and 2021, showing activity is still beating pre-pandemic levels – and those pre-pandemic years were great years for the housing market. That goes to show there's still demand if you sell your house today.
What That Means for Home Sellers
The key to selling in a changing market is understanding where the housing market is now. The market is changing more rapidly than it ever has in the past. It's not the same market we had last year or even earlier this year, but that doesn't mean the opportunity to sell has passed.
For the current market conditions, it is best to contact a Real Estate Professional like Joe Jennings at Sunny & Associates Realty of Florida, Joe keeps his hand on the pulse of the Real Estate market by constantly conversing with other Real Estate pros, Mortgage Brokers, Real Estate economist and potential buyers and sellers.
While things have cooled a bit, it's still a sellers' market. If you work with a trusted local expert like Sunny & Associates to price your home at the current market value, the demand is still there.
According to a recent survey from realtor.com, 92% of homeowners who sold in August reported being satisfied with the outcome of their sale.
In conclusion
Buyer demand hasn't disappeared, it's currently just moderated. The days of selling your home "By Owner" or with sub-par marketing, poor listing pictures and just throwing the home on the market are over. It's a time where Great Realtors will shine and the novice real estate sales people will be exposed. If you're ready to sell your house in today's Real Estate market you must hire a trusted real estate professional who understands how the market has shifted before it shifts and how to plan accordingly for your sale. If you want to learn more about the market and how it effects your Real Estate decisions, contact Joe Jennings, Broker for Sunny & Associates Realty of Florida.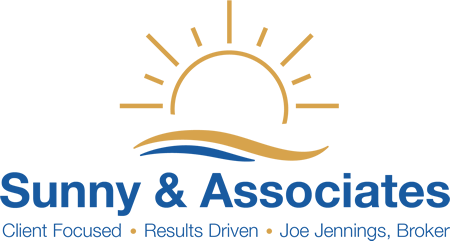 Top Rated Real Estate Broker
Real Estate Markets: Plantation, Davie, Cooper City, Pembroke Pines, Weston, Sunrise, Fort Lauderdale, Boca Raton, Port St. Lucie, Vero Beach and Tallahassee Florida.