Relocating to Fort Lauderdale, Florida, Navigating the Obstacles with the help of Sunny & Associates Realty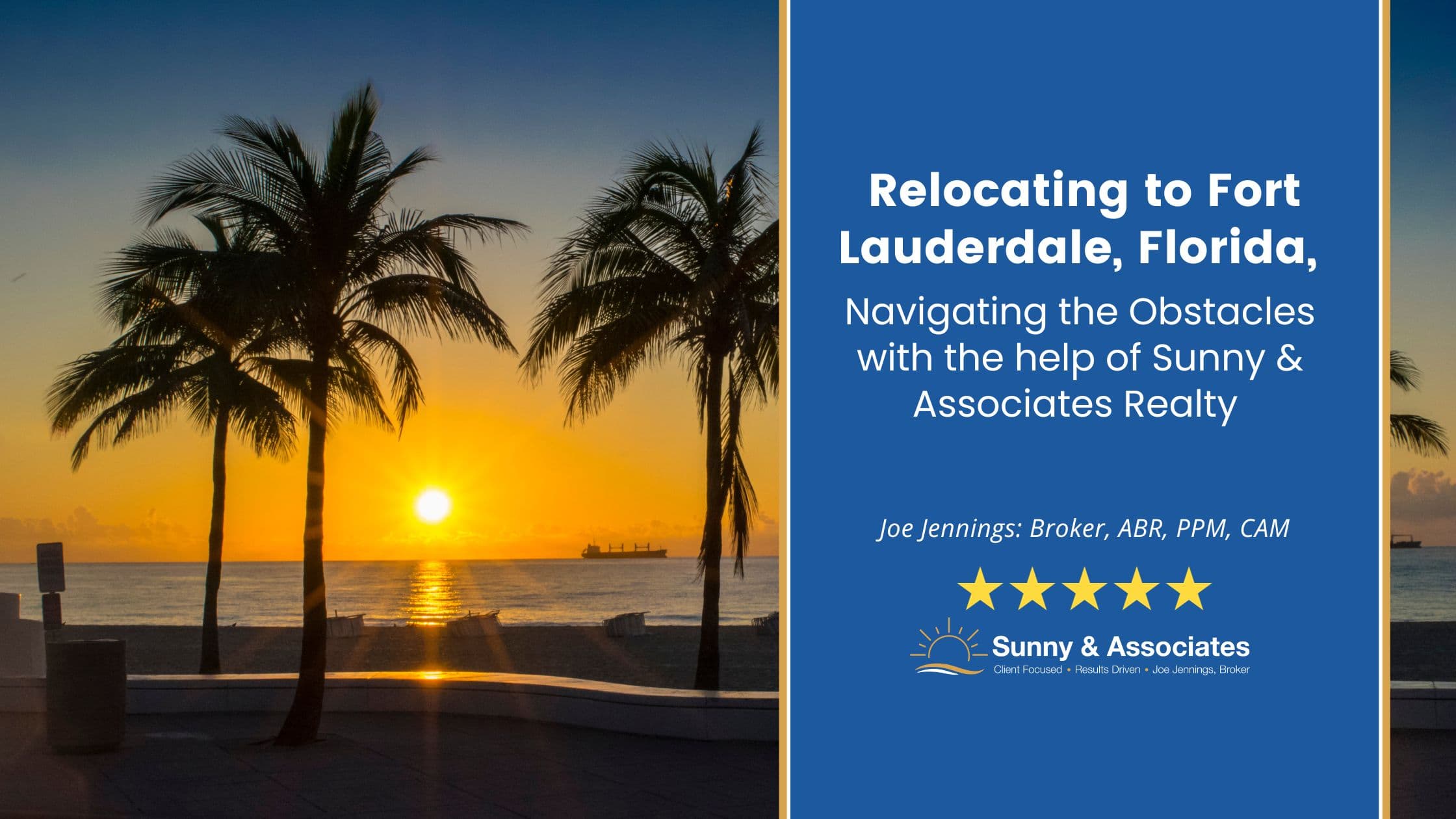 Published: Sept 19, 2023 | Source: by Joe Jennings, Broker for Sunny & Associates Realty
Relocating to Fort Lauderdale, Florida, Navigating the Obstacles
A couple of years ago I wrote an article on the pros and cons of moving to South Florida. In this article I will focus on Fort Lauderdale, Florida, known for its stunning beaches, vibrant culture, and endless opportunities, a popular destination for those seeking a change of scenery. However, moving to a new place, especially one as diverse and dynamic as Fort Lauderdale, comes with its own set of obstacles. Let's explore some of the common challenges faced by newcomers and why enlisting the help of Sunny & Associates Realty, a prominent real estate agency in the area, can make your relocation a smoother, more enjoyable experience.
1. Finding the Perfect Home
One of the primary hurdles when moving to a new city is finding the ideal place to call home. Fort Lauderdale offers a wide range of housing options, from beachfront condos to suburban family homes. However, navigating this real estate landscape can be overwhelming, especially if you're unfamiliar with the area. Demographics and cultures can change from street to street with no visual boundaries. Sunny & Associates specializes in helping newcomers find the perfect property to fit their lifestyle and needs. You can find on our website valuable resources for homes that are available throughout Florida.
2. Understanding the Local Market
The real estate market in Fort Lauderdale, like any other major city, is subject to fluctuations. Pricing trends, property availability, and neighborhood desirability can change over time. It's essential to stay informed about the current market conditions to make informed decisions. Sunny & Associates Realty keeps up with the latest market insights, helping you make strategic choices when buying or renting a property.
3. Navigating the Legalities
Relocating to a different state often means encountering unfamiliar laws and regulations. Florida has its own set of real estate laws and property tax rules that may differ from your previous location. You can check out this article for property tax exemptions. Sunny & Associates has a team of experienced associates that can guide you through the intricacies of the Florida real estate market, ensuring that your relocation process remains simple and stress free.
4. Settling into the Community
Moving to a new city involves more than just finding a house; it's about integrating into a new community and building a life. Fort Lauderdale boasts a rich cultural scene, stunning natural beauty, and a welcoming atmosphere, but newcomers may still face challenges when trying to connect with the local community. Sunny & Associates Realty understands the importance of community and can help you find a neighborhood that aligns with your interests and lifestyle.
5. Access to Resources
From schools to healthcare facilities and recreational opportunities, understanding the local resources available to you is crucial for a smooth transition. Sunny & Associates Realty can provide a comprehensive insight into schools, medical facilities, and other essential services in Fort Lauderdale, making it easier for you to settle into your new life.
Conclusion
Relocating to Fort Lauderdale is an exciting adventure, but it's not without its challenges. Sunny & Associates Realty stands out as a reliable partner for newcomers, offering expert guidance and a wealth of resources to help you overcome the obstacles that come with moving to a new city. Their commitment to providing personalized service and their extensive knowledge of the Fort Lauderdale real estate market make them an excellent choice for anyone looking to make a smooth transition into this vibrant and welcoming community.
Be sure to check out our relocation page to explore resources and start your journey to Fort Lauderdale with confidence.

Search Tags: relocating to fort lauderdale, moving to florida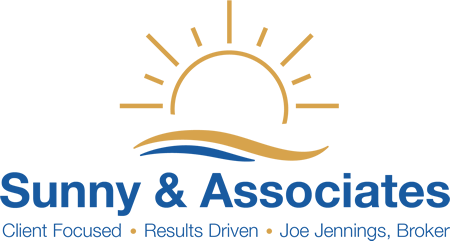 Top Rated Real Estate Broker
Real Estate Markets: Plantation, Davie, Cooper City, Pembroke Pines, Weston, Sunrise, Fort Lauderdale, Boca Raton, Port St. Lucie, Vero Beach and Tallahassee Florida.