Why Are People Driven To Move In Today's Real Estate Market?
Published: Oct. 12 2021 | | By Joe Jennings
Why Are People Driven To Move In Today's Real Estate Market?
This year, with so many Americans relocating throughout the United States, the pandemic shut down has many reshaping their own outlook on needs and lifestyle choices. Hunkering down in our current homes has encouraged many individuals to rethink how homeownership can be more beneficial for their future plans & possible growth. How they value the space they dwell in and for many, how to raise a family in the space that is desired.
With a new insight on homeownership, the needs and search criteria of home buyers and home owners are changing.
Below are some of the reasons people are re-exploring where they live and making the moves now:
Home Office Space
Remote work is becoming a new norm, and for some it's welcoming. Many employers and their workforce today are discovering that a close proximity to the office is not necessarily needed. Employees can get more for their money if they move a little further outside the city limits. Apartment List notes:

"The COVID pandemic has sparked a rebound in residential migration: survey data suggest that 16 percent of American workers moved between April 2020 and April 2021, up from 14 percent in 2019 and the first increase in migration in over a decade… One of the major drivers in this trend is remote work, which expanded greatly in response to COVID and will remain prevalent even after the pandemic wanes. No longer tethered to a physical job site, remote workers were 53 percent more likely to move this past year than on-site workers."

Having a dedicated office space is paramount for many professions. If you've experienced failed attempts converting a guest room, dining room or even garage into a home office with little success, it may be time to find a larger home. Your current house may not be optimally designed for the kind of space you require, making remote work strenuous and uninspiring.

Room for Personal Health, Wellness & Other Activities
Many Americans are investing in their health with at-home indoor spin bikes, Peloton virtual coaching, and online group classes. With the uncertainty of outside gyms during lockdown, many are looking at ways to create space for a home gym.

The fastest-growing Health & Wellbeing trends amongst active adults:

● At-home fitness equipment (up 50%)
● Personal trainers/nutritionists (up 48%)
● Online fitness courses, classes, and subscriptions (up 17%)
● Personal meditation

Having the space to comfortably pursue a physical and mental wellbeing whether it be through a home gym, crafting or recreational hobbies. May encourage many like you, to consider a new home with you and your family's needs in mind.

Outdoor Space To Breath
A recent release by both Forbes and Better Homes and Gardens state similar outdoor living trends many families and young professionals have leanings towards as we continue to exist in the post lock down Covid pandemic.

Here are 3 of these trends:

● Outdoor Kitchens: 60% of homeowners are looking to add outdoor kitchens. Next are patios, decks and in third, screened porches and three-season rooms.
● Home Gardens: Millions of people, many new to it, took up gardening during the pandemic. From vegetable to herb gardens and even creating havens for pollinators, protecting declining bee species through native and wild flowers.
● Secluded Spaces: Privacy demands increase with outdoor activity becoming more common and frequent.

You may not, however, currently have the desired space you need for these designated areas – inside or out. Sunny can help you find your space.
Bottom Line
If you're demanding for more room to accommodate your changing needs, making a move may be your best bet. Prices of homes continue to rise. It's important to take advantage of today's low interest rates. Sunny & Associates are standing by to help you along with home ownership. We work with several banks and mortgage companies to get you started on the path of home ownership.
Reach out to Joe Jennings at Sunny & Associates for everything you need in place to purchase a home. SUNNY is here for YOU!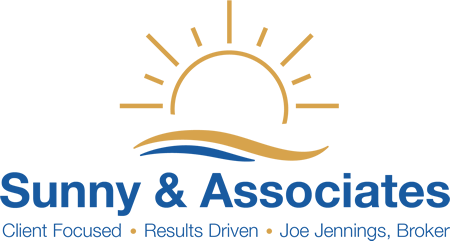 Top Rated Real Estate Broker
Real Estate Markets: Plantation, Davie, Cooper City, Pembroke Pines, Weston, Sunrise, Fort Lauderdale, Boca Raton, Port St. Lucie, Vero Beach and Tallahassee Florida.