Home Selling Options for Real Estate Sellers, A Concierge's approach by Joe Jennings, Broker Sunny & Associates Realty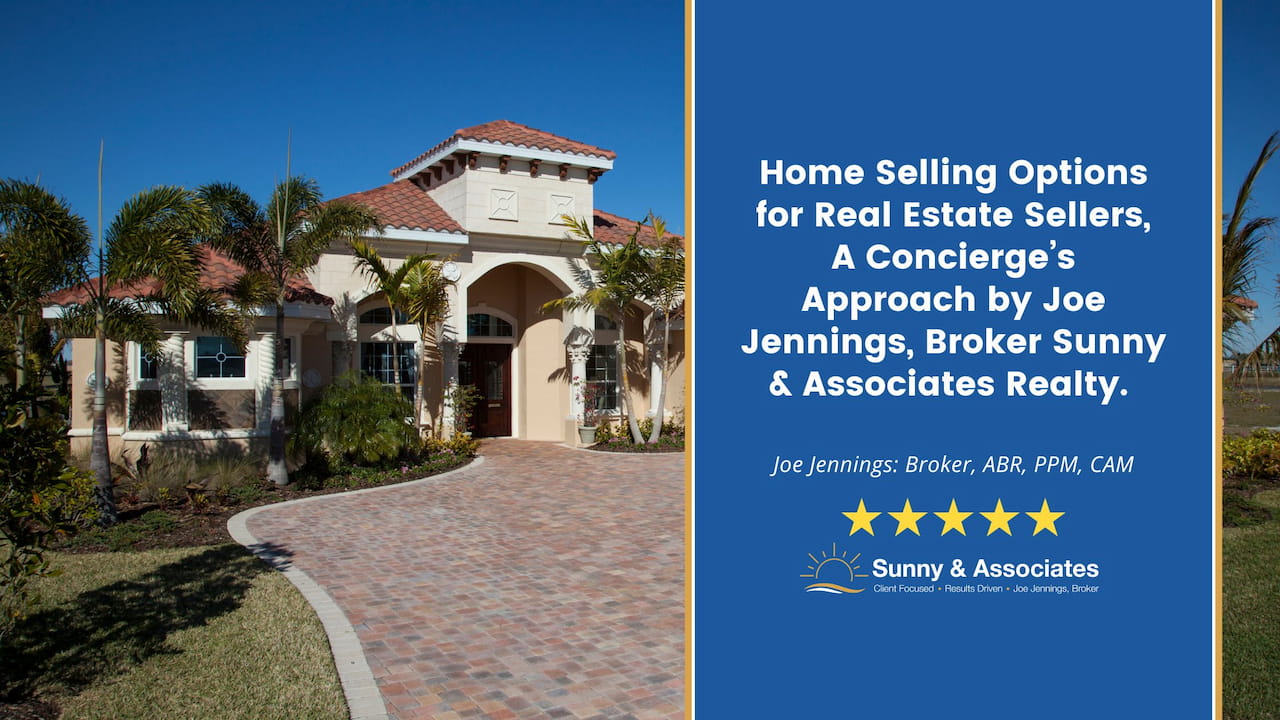 Published: Oct. 19, 2023 | Source: by Joe Jennings, Broker for Sunny & Associates Realty
Home Selling Options for Real Estate Sellers, A Concierge's approach by Joe Jennings, Broker Sunny & Associates Realty
At Sunny & Associates Realty, you'll discover a wealth of exceptional home seller options, each carefully designed to meet your unique needs. With a reputation for excellence and a commitment to client satisfaction, Joe Jennings, Broker at Sunny & Associates Realty, has create selling options, offering a personalized experience tailored to your goals and Real Estate experience.
Joe Jennings is always ahead of the rest when it comes to market changes. Joe recognized that the Sellers of Real Estate were looking for options when putting their Real Estate on the market for sale. Below are options that Joe created that will cater to anyone who wishes to sell their Home, Land or Real Estate Investment property.
1. Free Listing Platform: All-Inclusive Support
Our Free Listing Platform is a game-changer for sellers seeking independence in their home selling journey. This powerful tool offers a one-stop solution, providing essential features at your fingertips:
Marketing Tools: Custom marketing links and a robust social media exposure boost give your property the visibility it deserves.
Simple Showings: Stay informed with showing alerts and feedback delivered through text or email, all conveniently accessible from your personalized dashboard.
Offer Alerts: Seamlessly receive, compare, and accept offers directly from your dashboard, ensuring you remain in control of your sale.
2. Flat Fee Listing: For the Savvy Seller
Designed for those with experience, our Flat Fee Listing option with offer automation offers cost-effective and convenient solutions. Highlights include:
One Simple Fee: Pay one transparent fee and list your property until it's sold, making it an excellent choice for experienced sellers.
MLS + Zillow + Realtor.com: Your property reaches a vast audience, featuring on MLS, realtor.com, Zillow, and other platforms, complemented by a social media boost.
Seller Dashboard: Gain access to home value reports, showing services, and offer alerts for a seamless, hassle-free experience.
Upgrade Option: Should you ever require more support, you can easily transition to Full-Service listing with dedicated agent assistance.
3. Full Service Representation: Joe Jennings, Your Concierge Realtor
At Sunny & Associates Realty, Joe Jennings is renowned for providing Full Service Representation, offering a comprehensive approach to selling your home. The advantages are numerous:
Expertise: Joe Jennings is celebrated for his profound knowledge of the Florida real estate market. With years of experience and a network of professionals, he's dedicated to your success.
Marketing Excellence: The team at Sunny & Associates will guide you through the entire process, from listing your property to negotiations and closing. With an extensive marketing reach, your property gains the exposure it deserves.
Tailored Solutions: Recognizing that every seller is unique, Joe Jennings and his team craft a customized strategy to meet your specific needs and goals.
The Sunny & Associates Advantage
Sunny & Associates Realty goes beyond being a traditional real estate agency. It's a partnership committed to providing tailored solutions, expert guidance, and an exceptional client experience. Whether you're a first-time seller or a seasoned pro, we have the ideal option for you.
Ready to take the next step in your home selling journey?
Visit our:
Your real estate journey begins here, where you define how you interact with potential buyers and Realtors. Contact us today to explore our innovative listing options and experience firsthand the Concierge Realtor approach of Joe Jennings and Sunny & Associates Realty of Florida.
The future of home selling is brighter than ever with Joe Jennings and Sunny & Associates!

Search Tags: Home Selling Options for Real Estate Sellers, Home Selling Tools for Sellers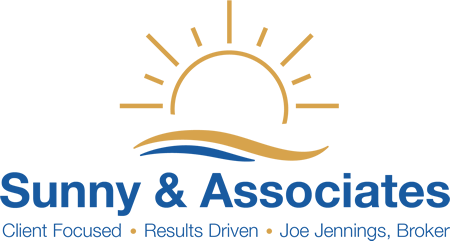 Top Rated Real Estate Broker
Real Estate Markets: Plantation, Davie, Cooper City, Pembroke Pines, Weston, Sunrise, Fort Lauderdale, Boca Raton, Port St. Lucie, Vero Beach and Tallahassee Florida.