Home Buyers will have Greater Negotiating Power in 2023
Published: Dec 17, 2022 | Source by: Keeping Matters Current | Joe Jennings, Broker, ABR, PPM, CAM
Home Buyers will have Greater Negotiating Power in 2023
If the bidding wars over the past two years made you put your home search on hold you should know that the very extremely competitive market has cooled this year as buyer demand has moderated and housing supply is growing. Just with those two factors combined you may see less competition from other buyers. Also, with the leveling off of the unprecedented low interest rates put many of the of the financially questionable buyers out of reach. This less competition comes more opportunity. Here are two trends that may be news to Home Buyers in 2023.
1. The Return of Contingencies
Over the last two years, more buyers were willing to skip important steps in the home buying process, like the appraisal or the inspection, in hopes of gaining an advantage in a bidding war. But now, things are different.
The latest data from the National Association of Realtors (NAR) shows the percentage of buyers waiving their home inspection or appraisal is down. And a recent article (Buyers May Have More Power Than They Realize Right Now (realtor.com) from realtor.com points out more sellers are accepting contingencies:
"A year ago, sellers were calling all the shots and buyers were launching legendary bidding wars, waiving contingencies, and paying for homes in cash. But now, the shoe is on the other foot, and 92% of home sellers are accepting some buyer-friendly terms (frequently related to home inspections, financing, or appraisals), . . ."
This doesn't mean we're in a buyers' market now, but it does mean you have a bit more leverage when it comes time to negotiate with a seller. The days of feeling like you may need to waive contingencies or pay drastically over asking price to get your offer considered may be coming to a close.
2. Sellers Are More Willing To Help with Closing Costs
Pre pandemic negotiating tactics like Sellers paying Buyer's Closing costs or Sellers buying points for the Buyers mortgage to reduce interest rates for buyers just didn't happen during this peak buyer frenzy over the past two years. Today, data suggests this is making a comeback. A realtor.com survey shows 32% of sellers paid some or all of their buyer's closing costs. This may be a negotiation tool you'll see as you go to purchase a home. Just keep in mind, limits on closing cost credits are set by your lender and can vary by state and loan type. Work closely with your loan advisor to understand how much a seller can contribute to closing costs in your area.
Conclusion
Despite the extremely competitive housing market of the past several years, today's data suggests negotiations are starting to come back to the table. To find out how the market is shifting in your area, connect with Joe Jennings, Broker, Sunny & Associates Realty today. Joe can help you negotiate your next Real Estate transaction.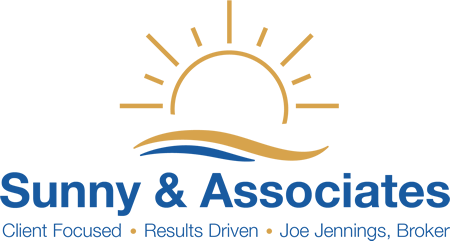 Top Rated Real Estate Broker
Real Estate Markets: Plantation, Davie, Cooper City, Pembroke Pines, Weston, Sunrise, Fort Lauderdale, Boca Raton, Port St. Lucie, Vero Beach and Tallahassee Florida.