5 "Must Do" Tips To Sell Your Home
Published: Jan 14, 2021 | By Joe Jennings
5 Must Do Tips To Sell Your Home
Putting your house on the market can be exciting. When it comes to that time a you need to know how to avoid costly mistakes and to capitalize on some quick inexpensive ideas.
Here are 5 Must Do Tips that will help you stay on track to a quick sale at the right price.
Pricing
Even though you may think it's a sellers' market and you should get top dollar, banks who finance homes do appraisals. If the house does not appraise for the contract price the loan could be rejected. This rejection could create buyer's remorse and an end to the sale contract. Your buyer who once loved the home has lost their romance because they feel they are not getting a fair deal. Cash buyers are generally smart buyers. There are very few smart buyers with cash that are not looking for a deal. Be aware if the listing price is too high it could stop those cash buyers from viewing your home and making a negotiable offer.
Keep Your Emotions in Check
It makes it harder for you to negotiate a transaction when you have an emotional tie to the home. Homeowners who have lived in the home a long time have memories, sentiment and life milestones. These past events make it harder to negotiate and separate the emotional value of the house from the fair market price. You must separate your emotions from the transaction. That is why I suggest that you always have a great Real Estate Broker, like Sunny & Associates to handle all of the negotiating for you. I have several true-life transactions to share where an owner has let their emotions get the best of them. On one transaction the buyer won, saving over $150,000 on the price. It's a story that I like to tell. Give me a call and I will share.
The first impression CURB APPEAL
You never have a second chance to make a first impression. No matter how good the interior of your home looks, buyers will judge your home before they walk through the door. Most often they do a drive-by before they ask to view the inside. It's important to make people feel warm, welcome when they see your home for the first time. Spruce up your home's exterior with shrubs and brightly colored flowers. Declutter yards.
Presentation, Take "YOUR HOME" out of the house
I can't say it enough! How you present your home is crucial. We are generally proud of our tastes when it comes to our homes. Remember those tastes are personal, not everyone has your eye for decorating. Buyers want to envision your home as if it could be their own. Stage and declutter so perspective buyers can visualize their own dreams as they walk down the hall. Below are some tips from Sunny & Associates that can help you with getting your home ready.– Half-empty closets
Storage is something every buyer is looking for and can never have enough of. Remove half of your things out of your closets then neatly organize what's remaining. Keep all your closets and cabinets clean and tidy. The more personal your house is, the less potential buyers can imagine themselves living there.– Light it up
Maximize the light in your home. Location is something buyers are looking for. You can't change location. Good lighting is also on the top of a buyers list. Take down the drapes, clean the windows, change the lampshades, increase the wattage of your light bulbs. Do what you have to do make your house bright and cheery.

– Conceal the critters
You might think a cuddly dog would warm the hearts of potential buyers, but you'd be wrong. Not everybody is a dog- or cat-lover. Buyers don't want to walk in your home and see a bowl full of dog food, smell the kitty litter box or have tufts of pet hair stuck to their clothes. It will give buyers the impression that your house is not clean. If you're planning an open house, send the critters to a pet hotel for the day.

– Entryways are important
When you're selling your home, make it welcoming by putting in a small bench, a vase of fresh-cut flowers or even bake some cookies.

– Don't over-upgrade, do updates
Fixing everything before selling your home always pays off. Large makeovers generally don't reap a financial benefit. Its true over-upgrades could sell your home quicker with less costs associated with the sale. However, you probably won't recoup extensive costs on a huge makeover. Instead, do updates that will pay off and get you top dollar. A new fresh coat of paint on the walls. Clean the window treatments or go buy inexpensive new ones. Replace door handles, cabinet hardware, make sure closet doors are on track, fix leaky faucets and clean the grout.

Choosing the right way to market
Improper marketing is a sure way to secretly stop a home from selling quickly. Make sure you have someone who is totally informed. If you plan on selling yourself make sure YOU constantly monitor the multiple listing service (MLS), know what properties are going on the market and know the "correct" comparable homes in your neighborhood. I always suggest to hire a Real Estate Broker who embraces technology – a tech-savvy one has many tools to get your house sold. Sunny & Associates is that Brokerage. The link below is a general outline on our marketing strategies.
In conclusion
Today's sellers' market might be your best chance to make a move. If you're considering selling your home, reach out to us to help you navigate through the process. We have tailored marketing plans of all price points to meet all seller's needs. Reach out us for a quick review on our plans.

Joe's support and expertise will guide you through the home selling process. Give him a call today!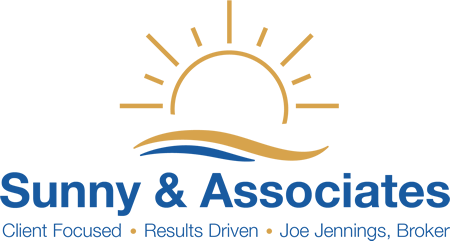 Top Rated Real Estate Broker
Real Estate Markets: Plantation, Davie, Cooper City, Pembroke Pines, Weston, Sunrise, Fort Lauderdale, Boca Raton, Port St. Lucie, Vero Beach and Tallahassee Florida.