Escaping South Florida for Southern Charm and More. "Tallahassee's Irresistible Allure"
Published: Sept 26, 2023 | Source: by Joe Jennings, Broker for Sunny & Associates Realty
Escaping South Florida for Southern Charm and More. "Tallahassee's Irresistible Allure"
In recent years, an increasing number of South Florida residents have been looking northward to the charming city of Tallahassee for a fresh start. While South Florida undoubtedly boasts beautiful beaches and a lively nightlife scene, there are some undeniable downsides that have pushed people to consider a move to the capital city of Florida. In my previous blog I talked about the advantages of Real Estate investing in the Tallahassee area talked about. In this blog, we'll explore the reasons behind this migration and the numerous advantages of living in Tallahassee. Plus, we'll introduce you to Sunny & Associates Real Estate, your trusted partner in making a seamless transition from South Florida to Tallahassee.
The South Florida Conundrum: Why Residents are Flocking to Tallahassee
1. Overcrowding and Traffic Woes
South Florida is notorious for its congested highways and relentless traffic. Commuting to work or even just running errands can turn into daily battles against gridlock. In contrast, Tallahassee offers a refreshing change with less crowded roads, making your daily commute a breeze.
2. Cost of Living
The cost of living in South Florida can be astronomical, with sky-high home prices and exorbitant property taxes and let's not forget the home owner's insurance problems. Tallahassee, on the other hand, provides a much more affordable housing market, allowing residents to enjoy a higher quality of life without breaking the bank. Below is a chart showing the difference in the average price of a home
3. Hurricanes and Natural Disasters
South Florida is no stranger to hurricanes and tropical storms, which can wreak havoc on homes and communities. Tallahassee, while still susceptible to some severe weather, is generally less prone to the devastating effects of hurricanes.
4. Crowded Beaches and Tourist Congestion
South Florida's beautiful beaches are a major draw, but they can become overwhelmingly crowded during peak tourist season. Tallahassee may not have the ocean at its doorstep, but it's surrounded by numerous natural gems like the Apalachicola National Forest (40 miles by 60 miles in size) and the pristine Gulf of Mexico, offering serene getaways without the crowds.
The Allure of Tallahassee: A Positive Change
1. Affordable Living
One of the most significant advantages of Tallahassee is its affordability. Housing costs are considerably lower, allowing residents to stretch their dollars further. Whether you're looking for a spacious family home or a cozy downtown apartment, or a tiny home in the woods, Tallahassee offers options that cater to various budgets.
2. Cultural Richness
Tallahassee boasts a vibrant cultural scene with its many museums, theaters, art galleries, and music venues. The city's diverse population has led to a rich tapestry of cultural events and festivals throughout the year.
3. Education Hub
With Florida State University and Florida A&M University calling Tallahassee home, the city has a thriving academic community. Families looking for quality education options will appreciate the numerous top-rated schools and colleges in the area.
4. Outdoor Paradise
Tallahassee is a paradise for outdoor enthusiasts. With numerous parks, trails, and nature preserves, there's no shortage of opportunities for hiking, biking, bird-watching, and other outdoor activities. The mild climate allows for year-round enjoyment of the great outdoors. The Gulf of Mexico is short drive away and the Forrest is right at your front door. Like to the Luke Byran song "Huntn' Fishin' luvn' every minute".
Southern Charm and Hospitality in Tallahassee: Making You Feel Right at Home
Tallahassee exudes Southern charm at every corner. "Hey Darln'", "Yes Mam", and "Excuse Me Sir" are spoken. From the picturesque tree-lined streets of the historic districts to the warm smiles of locals you encounter, there's an undeniable sense of hospitality that defines the city. You'll find charming historic homes with front porches that invite you to sit, relax, and enjoy a glass of sweet tea while watching the world go by. The slower pace of life in Tallahassee allows for genuine connections and a strong sense of community, making it easy to feel at home.
The people of Tallahassee are known for their genuine Southern hospitality. You'll experience warm welcomes, friendly conversations, and a willingness to lend a helping hand. Whether you're exploring local eateries, attending community events, or simply going about your day, you'll quickly realize that Tallahasseeans take pride in making newcomers feel welcome and valued.
Tallahassee's culinary scene is a testament to its Southern roots. You can savor mouthwatering Southern dishes like fried chicken, collard greens, and shrimp and grits at local restaurants. The city's farmers' markets and food festivals also showcase an array of fresh, locally sourced ingredients, adding to the authenticity of Southern cuisine.
In summary
Tallahassee's Southern charm and hospitality are not just a way of life; they're a way of making residents feel like they've found their home away from home. The warm, welcoming atmosphere, combined with the city's other numerous advantages, makes Tallahassee an attractive destination for those looking to escape the hustle and bustle of South Florida and embrace the genuine Southern experience. And with the assistance of Sunny & Associates Real Estate, your transition to this vibrant city can be a seamless and enjoyable experience. Say goodbye to the South Florida grind and embrace the Tallahassee charm today!

Search Tags: relocating to tallahassee , moving to tallahassee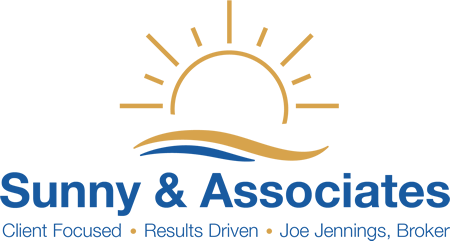 Top Rated Real Estate Broker
Real Estate Markets: Plantation, Davie, Cooper City, Pembroke Pines, Weston, Sunrise, Fort Lauderdale, Boca Raton, Port St. Lucie, Vero Beach and Tallahassee Florida.